American Legion Baseball
National Championship 1959
Hastings Duncan Field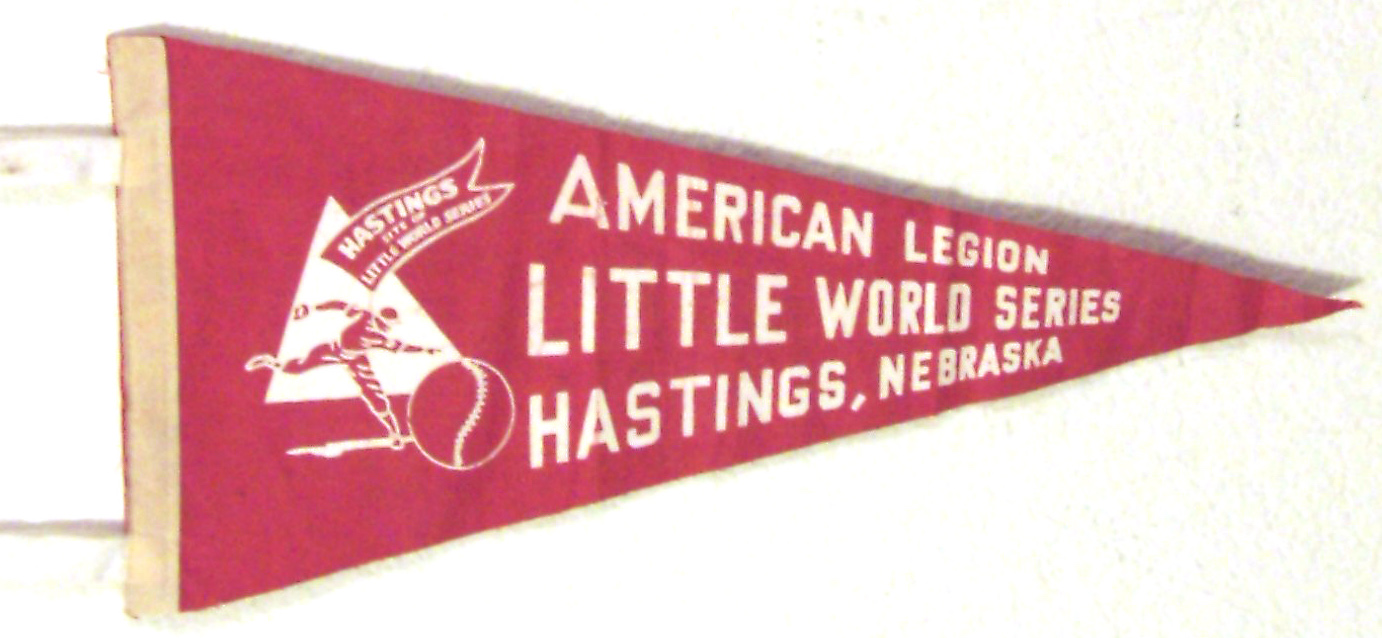 Hasting Duncan Field was selected to host the 1959 American Legion Baseball World Series. More than 18,000 teams competed in American Legion ball in 1959 and four teams came to Hastings for the double elimination National Championship. Attendance for the 7 games was 23,615.
Thomas Edison Post 187 from Detroit Michigan lost their first round game then won four straight to take the championship. Hayes Velhage Post 96 from West Hartford CT, Fuller Urick Post 48 from Hampton Va and Luke Greenway Post 1 from Phoenix Az rounded out the field.
In the first round West Harford defeated Detroit 6-3 while Hampton beat Phoenix 5-0 behind the two hit pitching of George Jones. . In the losers game the next day Detroit ousted Phoenix 14-6 and Hampton won the winners game 5-0 against West Hartford with Bobby Hall pitching a 3 hitter. Hampton was the suprise team of the tournament as this was only their second year of American Legion ball. Detroit then eliminated West Hartford 7-6 and beat Hampton 5-3 with Mike Esper getting the win. Coach Art Kohn's Detroit team then won the final game 11-4 with Terry Barden on the mound to win the championship.
Lou Webb from Phoenix won the Louisville Slugger award. He averaged .478 in 11 regional/championship games.
Fred Bowen from Detroit was named the American Legion Player of the year.
American Legion Nebraska Championships