Nebraska Minor League Baseball
Mel Harder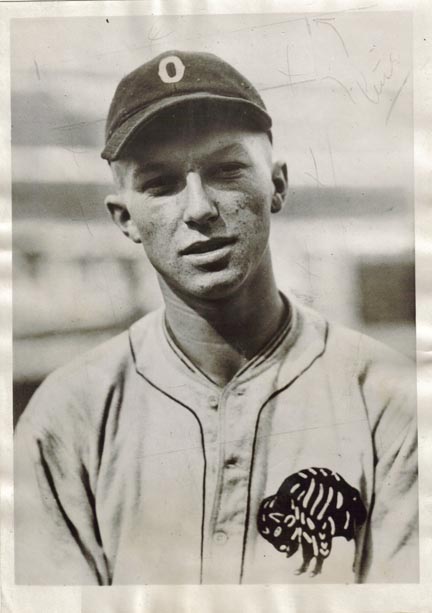 Mel Harder 1927
Image Courtesy Dan Bretta
Mel Harder was born in Beemer Nebraska. Beemer is a few miles north of West Point and currently has a population near 1,000 people. Mel moved to Omaha and graduated from Technical High School in Omaha.
He was 17 years old when Pa Rourke acquired him to play for Omaha in the Western League. He was 4-7 for Pa in 1927. He also played for Dubuque in the class "D" Mississippi Valley League where he had a 13-6 record.
In 1928 he made his debut with the Cleveland Indians. He became a regular for the tribe in 1930. He pitched for Cleveland through the 1947 season. He was an all star selection four times and in 13 innings pitched in all star games he never gave up a run.
He was in the top ten in league ERA six times and led the league in 1933 with a 2.95 ERA. He was the starting pitcher in 1932 when the tribe played their first game in the then new Municipal Stadium and he he threw out the ceremonial first pitch in 1993 for the last game at Municipal Stadium.
After a 20 year playing career he became a pitching coach from 1948through 1963. After coaching the tribe he had stints with the Mets, Cubs, Reds and Royals.
Mel retired to Chardon Ohio.