Nebraska Baseball Diamonds
Seymour Smith Park Omaha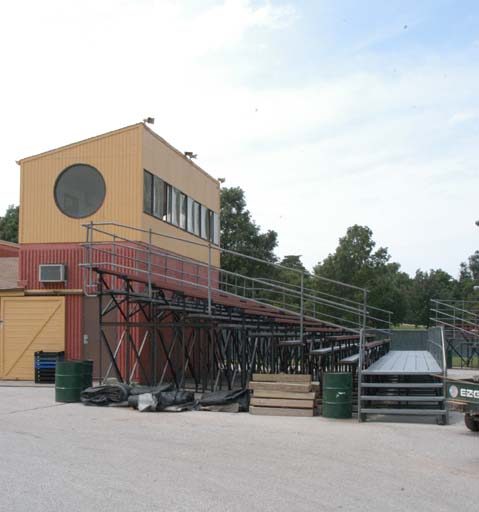 Seymour Smith Park was developed during the 1960's and has one of the larger baseball diamonds in the area. It has been used for Division II baseball with the University of Nebraska at Omaha as hosts and is in constant use for American Legion baseball games and tournaments.
As seen in the pictures, the park is a functional one with typical metal bleachers and support buildings.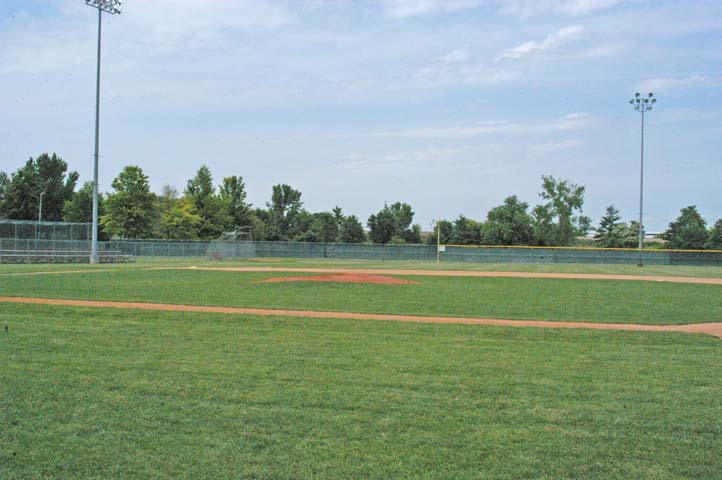 The field is in good shape with a grass infield and good grass in the outfield. Even in late summer the field looks great. That is quite a feat in Omaha.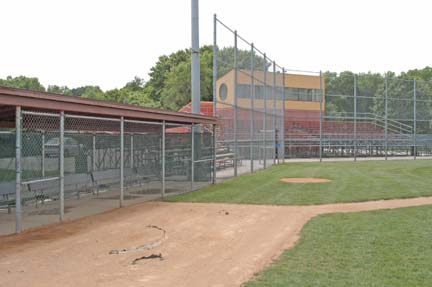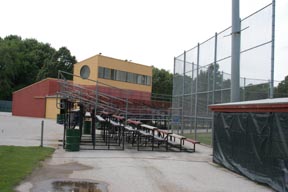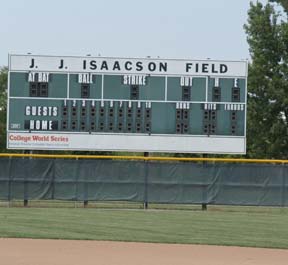 Baseball Fields of Nebraska Home
Nebraska Minor League Baseball Home
© 2009 Bruce Esser