Nebraska Minor League Baseball
Beatrice Baseball Fields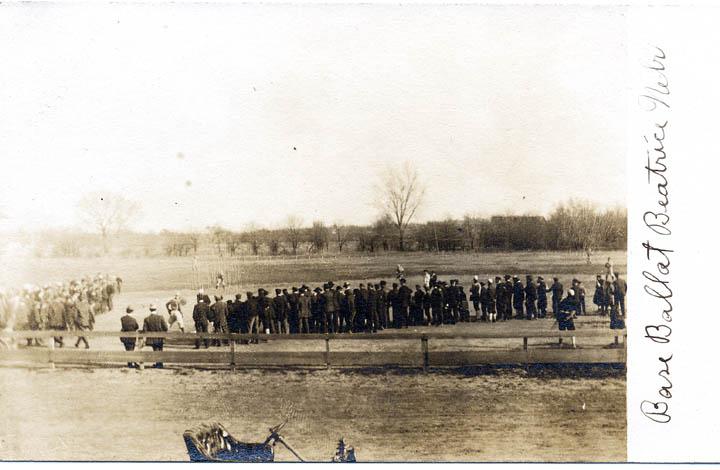 Minor league baseball in Beatrice started in 1912. They shared a MINK league franchise with Fairbury in that year. When the MINK league folded in 1913, Beatrice actively tried to acquire a Nebraska State League franchise. Their efforts were successful in 1913 as the team in Seward moved to Beatrice during the season. Games were played at the "Driving Park" and at Athletic Field near the high school.
&nbsp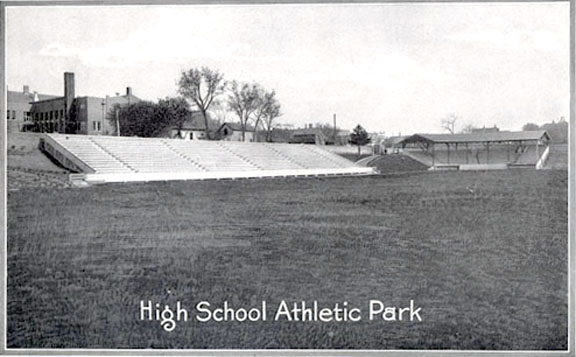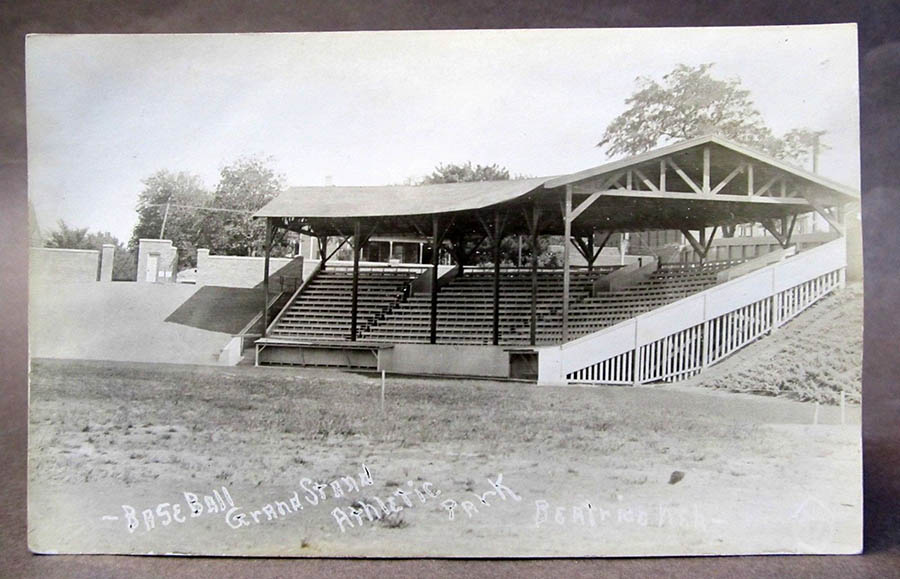 The pictures above shows the Athletic Park field around 1913. The field was home to both the Beatrice minor league baseball team and the high school baseball and football teams.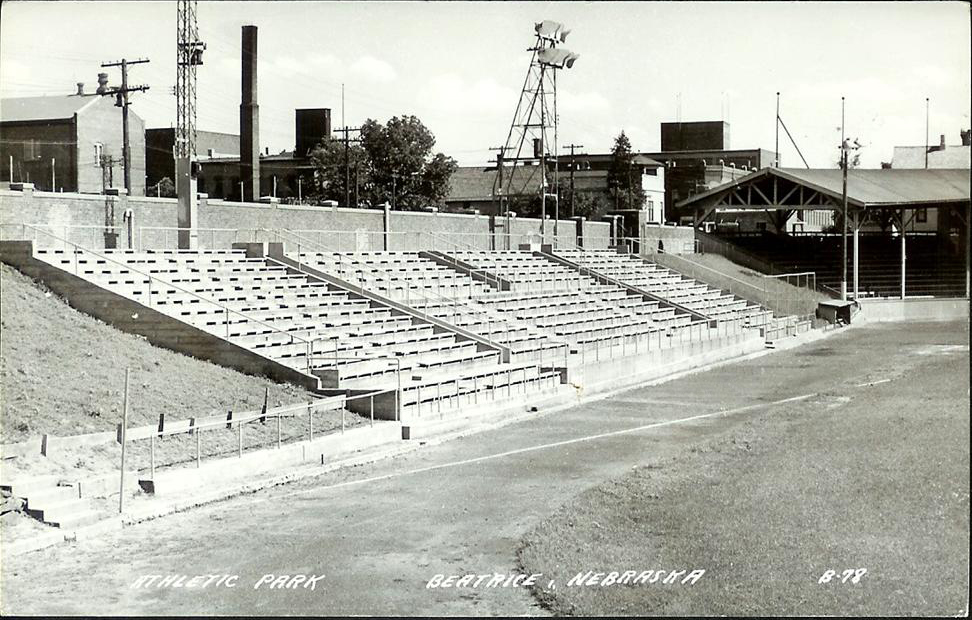 The Athletic park after lights were installed. Date is not precise but probably in the early 1930's.
This field is across the street west from the current middle school. It was home to Beatrice baseball until the mid 50's when the city gave Athletic Park to the school and a "better" running track was built around the football field ending the baseball diamond. As seen in the pictures below there are still visible remains of the grandstand located in the SE corner.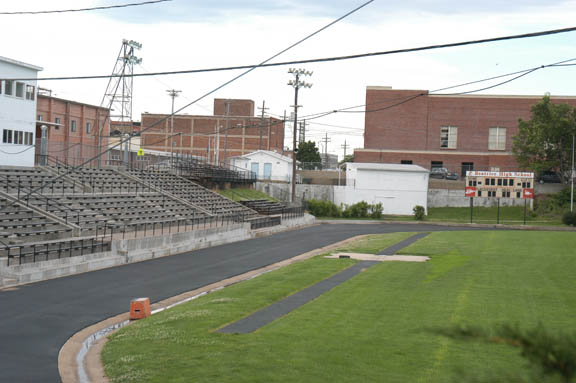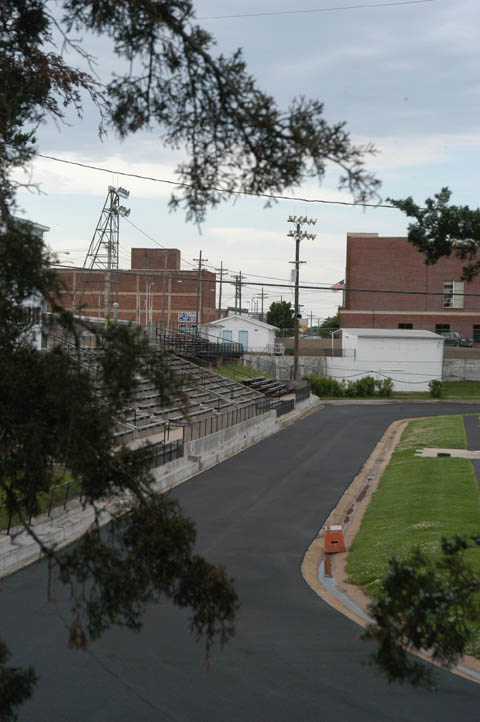 The field doubled as the schools football stadium. One of the problems with the field was that people did not have to pay admission to sit beyond the outfield fence and watch the game. Many people sat on the top of the Mechanic Arts building to watch the game and others sat on a shed west of the field. Lights were added to the field in 1932 and a few games were needed to adjust the lighting so that it did not interfere with the players as they tried to catch fly balls.
Baseball was played at Riverside Park, a converted softball field, until about 1974 when Christensen Field was built in NW Beatrice. The park as seen below is on the Northwest end of town, next to an industrial area.
Baseball Fields of Nebraska Home