Nebraska Minor League Baseball
Omaha Dodgers 1961-1962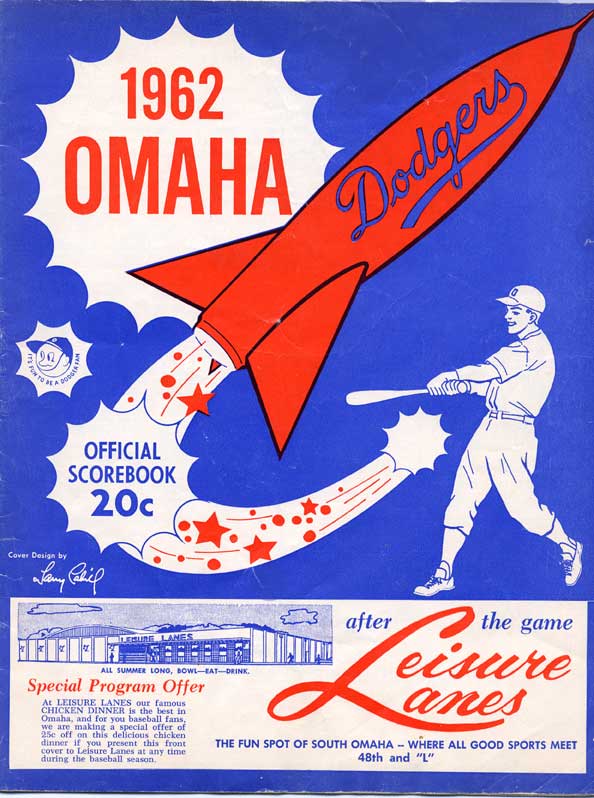 In 1955 both the Denver and the Omaha franchise moved from the Class "A" Western League to the Class "AAA" American Association. 1959 was the last year for the Cardinals. In 1960 Omaha had no minor league baseball. In 1961 the Dodgers moved into Omaha. This lasted for two years. Omaha was once again without baseball from 1963-1969. In 1969 the expansion Kansas City Royals located their "AAA" franchise in Omaha and since that time Omaha has either been a club owned by Kansas City or a working agreement with Kansas City.
Nebraska Minor League Baseball Home