Nebraska Minor League Baseball
York Nebraska
MINK (Missouri, Iowa, Nebraska, Kansas) Baseball
Park's Park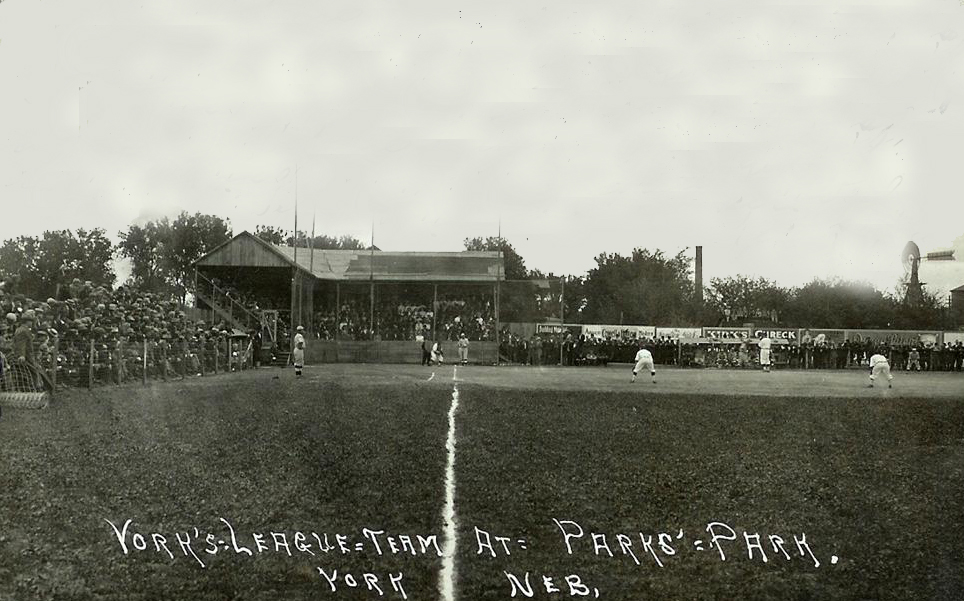 The York franchise in the Nebraska State League played their games at Park's Park during the 1911-1915 seasons. Red Cloud was one of the original teams in the league. When the town went dry in 1911 the franchise folded and York picked up the franchise. York was known as the prohibitionists during this era.
Johnny "Jack" "Chick" Farrell got his professional start on this field. After playing for York in 1911 and 1912 he made the Chicago Federal League team in 1913 and when the Federal League moved to Major League status in 1914 he became a major league player. He played for Chicago in 1914 and 1915.
The league folded during the 1915 season. York did not participate in the 1922-1924 iteration of the league. In 1928, York returned to the NSL. Park's Park was replaced by the field at East Hill Park