Scotia Baseball Field
Scotia Nebraska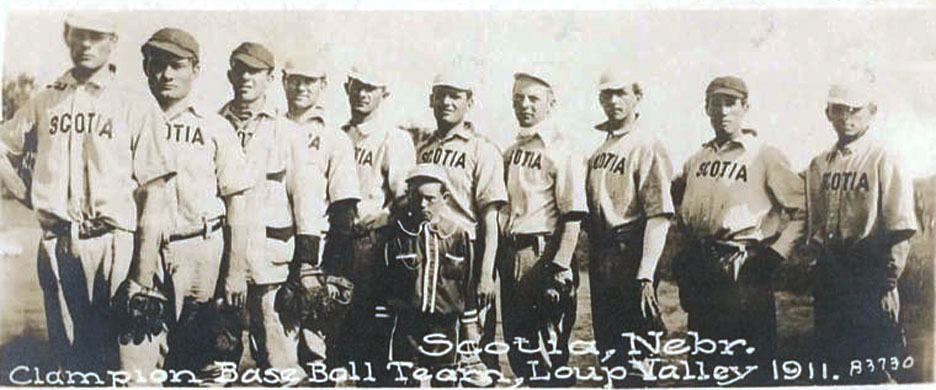 Scotia is a town of about 350 people and is 50 miles northwest of Grand Island. The North Loup/Scotia high school is in Scotia.
The picture above is the town team from 1911.
The current field is on the south side of town. Go south on Main St.
It has a dirt infield and a well maintained grass outfield.