Nebraska Baseball Fields
Spear Memorial Field
Scribner NE
"The Hog Yard"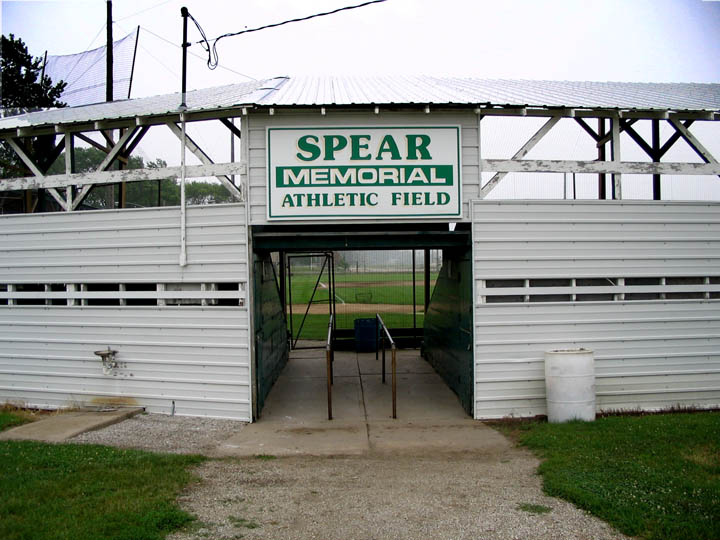 All photos courtesy Paul Poppe
Scribner Nebraska is a town of about 1,000 people located in Dodge County. It is about 20 miles northwest of Fremont along highway 275. The northeast edge of town abuts the Elkhorn River. The ball park is located in the southwest part of town.
The field is officially called Spear Memorial Field but the common moniker used for the park is "The Hog Yard".
No pop up aluminum bleachers here, this is a real ball park. From what I could ascertain the field has been here for a long time with periodic updates, the last major renovation was in 1994.
Good lights, a well manicured grass infield, a lush carpet of green in the outfield and a covered grandstand makes this a nice place to watch a ball game.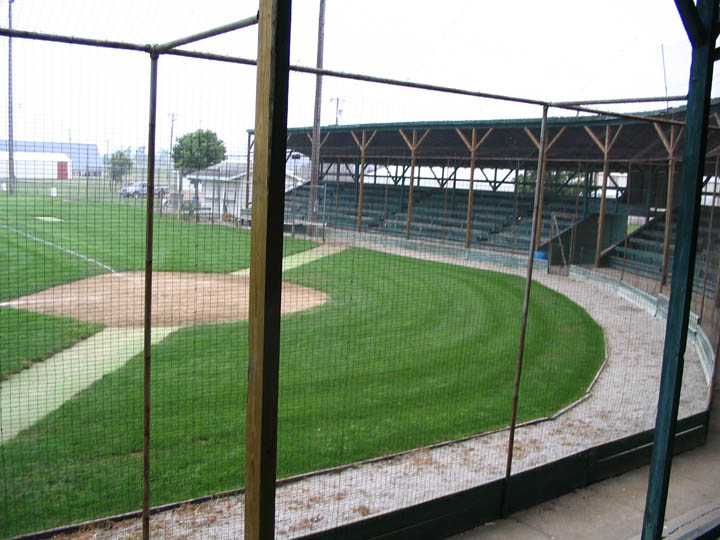 The Dodge County Fair is hosted in Scribner in late July/early August and always features a number of baseball games. The field is also busy with Dodge County Baseball League games and Dodge/Scribner has a class "C" American Legion team.
Baseball Fields of Nebraska Home