Ogallala Nebraska Baseball
Ogallala Legion Field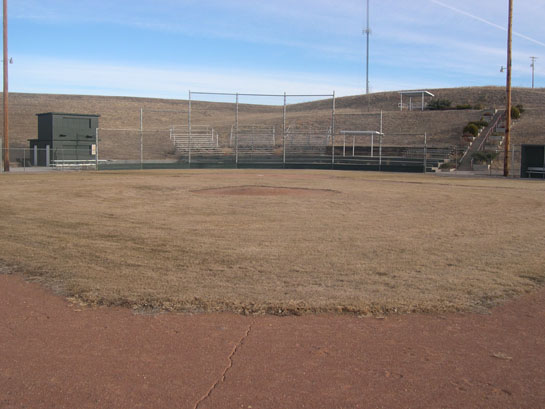 Photos courtesy Rick Baxter
Ogallala is a city in western Nebraska with a population of about 5,000. Ogallala Legion field is located on the north edge of town. It is a a natural bowl like stucture with good seating; both in the stands and on the berms down the baselines. The field exhibits an excellent grass infield and well manicured garden. (the grass looks a little brown as the pictures were taken during the winter).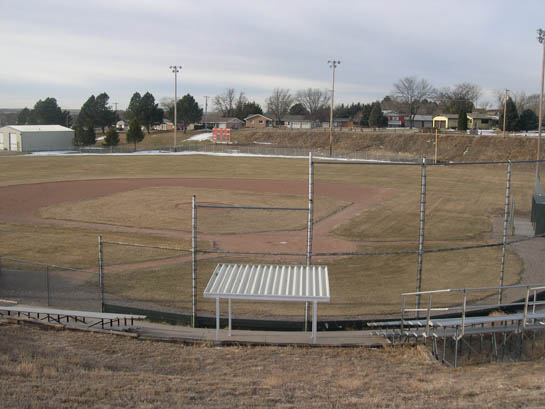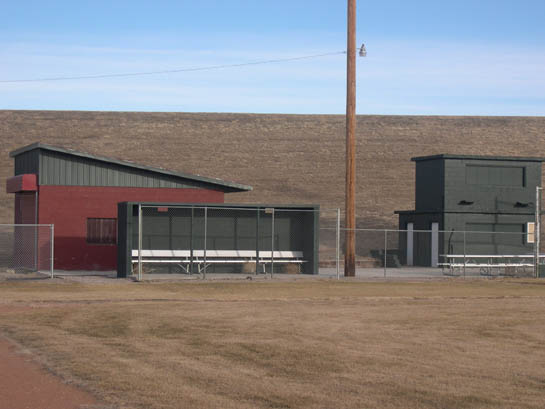 In addition to hosting legion baseball for the community the field is the home of the semi-pro Ogallala Moose Lodge 1624 team. Ogallala is on the leading edge of the resurgance of semi-pro baseball in the state. The growth of the Nebraska Baseball Association is a strong indication of the resurrection of town team baseball in Nebraska. Nebraska now has eleven leagues and more than 60 teams in the amateur/semi-pro ranks. Ogallala won the class "B" semi-pro championship in 2007.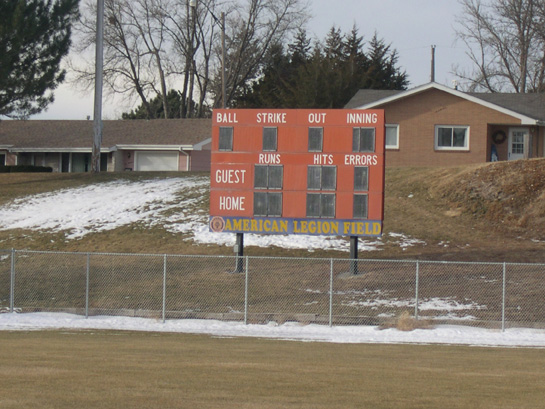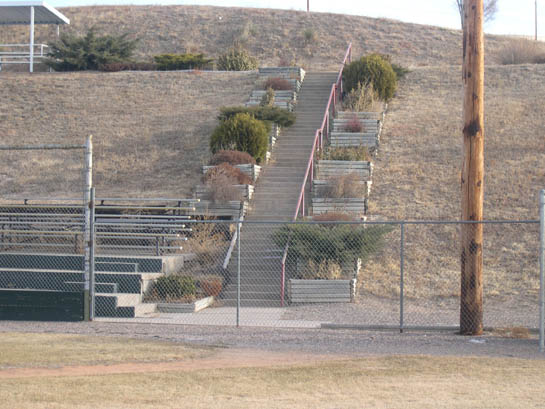 While Ogallala is known for its glitzy Front Street experience and the nearby waterfront of Lake McConaughy, it is also maintaining the proud heritage of our nations pastime with its legion and semi-pro baseball teams.
Baseball Fields of Nebraska Home
Nebraska Minor League Baseball Home
© 2009 Bruce Esser