Nebraska Minor League Baseball
Nebraska State League
Red Cloud 1910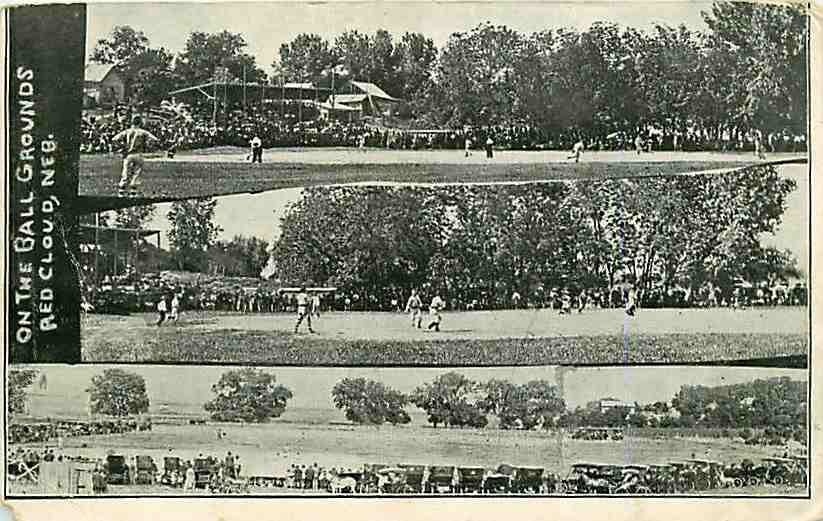 Red Cloud Baseball circa 1910
Image courtesy Mike Huff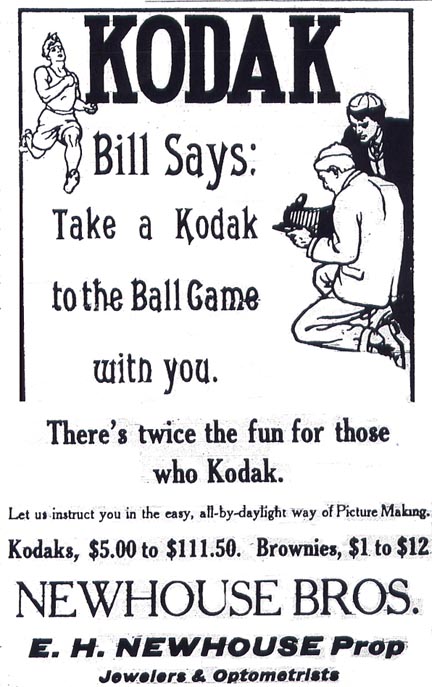 Red Cloud Newspaper Ad 1910
Red Cloud participated in the class "D" Nebraska State League for one year. The small town was not able to maintain its franchise and was moved to York for the 1911 season. Most baseball historians do not list any nickname for the franchise. The Seward and Fremont papers both list the team as the Red Cloud Indians. Perhaps the nickname was not used in order to differentiate the team from the many travelling "Indian" teams in the early part of the century.
Red Cloud had a few good players in 1910 but the team as a whole was not competitive. They were second in the league in batting, fifth in fielding and wound up in 7th place in the league 17 ½ games out of first.
The taverns in Red Cloud pledged close to $500.00 to support the team in 1910. It was part of a campaign to keep Red Cloud "wet". The town scheduled a vote on the issue in the spring of 1910. Red Cloud voted to go dry in the spring of 1910. The taverns closed and the Red Cloud franchise was not able to make it financially without the extra money from the taverns.
Opening day saw the mayor Dahlman of Omaha tossing the first pitch in Red Cloud. A large automobile parade and the Red Cloud band provided the pregame festivities. Clarence Mitchell the mound for Red Cloud and led the team to a 5-0 victory in the opening contest.
Roster:
Fred Jarrott led the league in batting and hits for the year. He played in the outfield for the team, had 126 hits and averaged .326 for the season. He also had an 11-10 record as a pitcher.
Clarence Mitchell was a 19 year old pitcher from Franklin Nebraska. He had a 14-13 record in 1910 and averaged .268 at the plate. He eventually made it to the Detroit team in the American League. He was one of three pitchers in the league in 1910 who eventually made it to the major leagues.
N. Carter played 93 games at first for Red Cloud. He averaged .209 for the year.
The rest of the infield was split between six players. Dolan (.216), Fagan (.215), Bradbrook (.193), Mills (.245), Quigley (.218) and J Carter (.239) split the infield duties with each playing games at various positions.
Moss was the normal catcher for the year, played in 93 games and had a .203 average.
The outfield saw Hennessey with Jarrott as regulars. He was 2nd on the team in batting with a .289 average. Mills also played a number of games in the outfield.
Pitching was led by Jarrott and Mitchell. In addition Masters was 12-10 for the year and Snyder managed a 4-7 record for Red Cloud.
Nebraska State League Standings 1910