Red Cloud Nebraska
Illian Field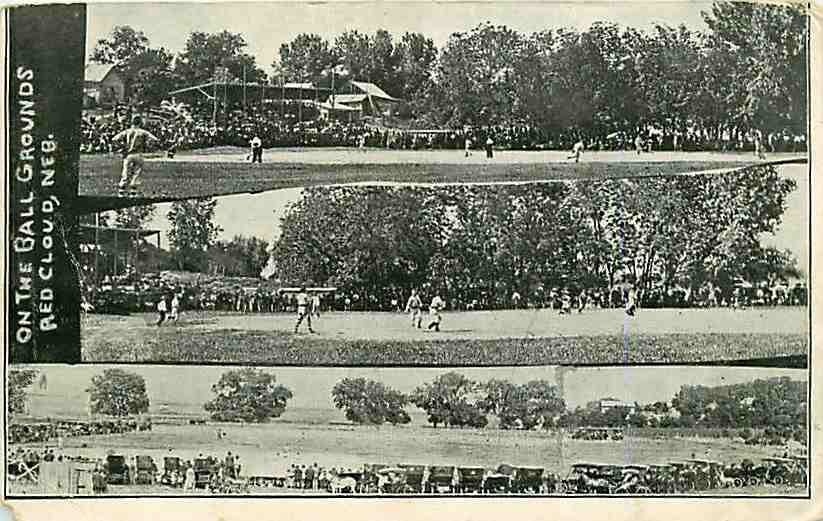 Red Cloud Baseball circa 1910
Image courtesy Mike Huff
Red Cloud had one year of professional minor league baseball. The year was 1910 and Red Cloud was one of the charter teams in the Nebraska State League. Clarence Mitchell made his professional debut in Red Cloud. The local taverns pledged $500.00 to the ball club if Red Cloud stayed "wet". The town voted in the spring of 1910 voted to go dry. The taverns closed, financial support dried up and the franchise moved to York for the 1911 season.
In 1910, Red Cloud had a daily paper and a photography store. You could buy a Kodak camera E.H. Newhouse Brothers store.

The current diamond in Red Cloud is called Illian Field. It is a well kept field with a plush grass infield and covered stands.
Baseball Fields of Nebraska Home
Nebraska Minor League Baseball Home
© 2009 Bruce Esser