Nebraska Baseball Fields
Orval Smith Field
Ralston Nebraska

| | |
| --- | --- |
| | Orval Smith Memorial Field is located east of 84th Street on Park Drive in Ralston Nebraska. Ralston abuts Omaha but unlike other less fortunate suburban towns near Omaha it has managed to remain separate from Omaha. Not a mean feat under the annex happy regime of Omaha's last mayor. |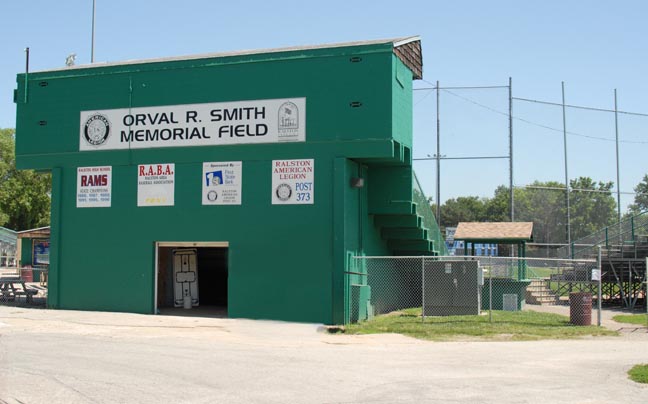 Baseball in Ralston is well organized and the various teams have garnered some great sponsorship. The grounds are clean and well maintained. Behind home plate is a concrete structue with stands and a large press box.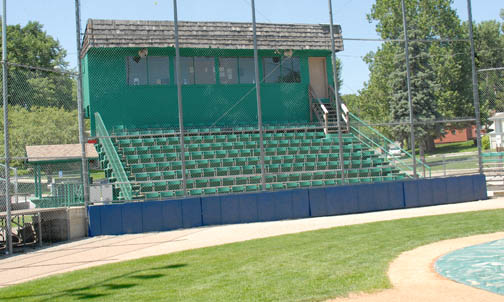 The grandstands have chair backs for most rows and you can see the spacious press box above the stands.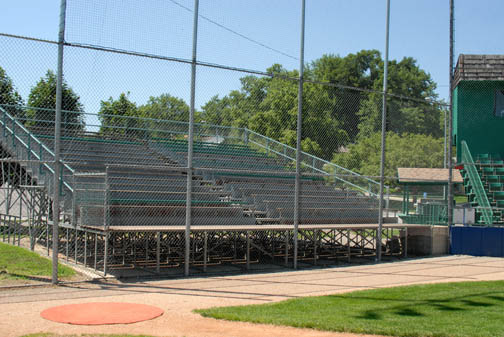 Bleachers continue down the first base line.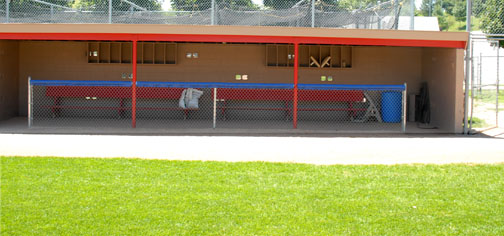 The dugouts are concrete. They are clean and well maintained.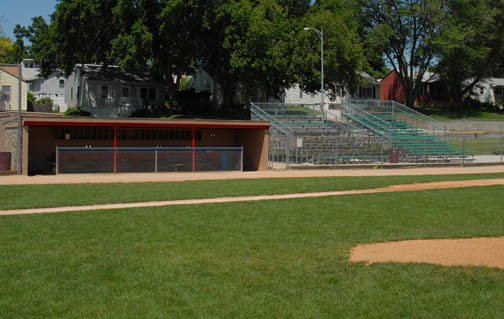 Past the dugout on the third base side is another set of bleachers.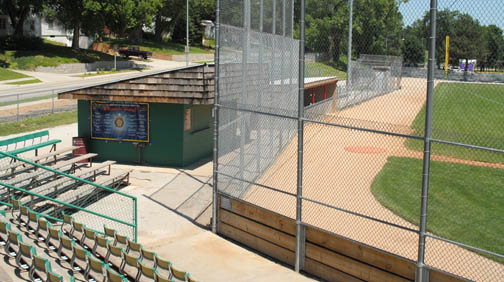 Down the thire base line is a well appointed concession stand.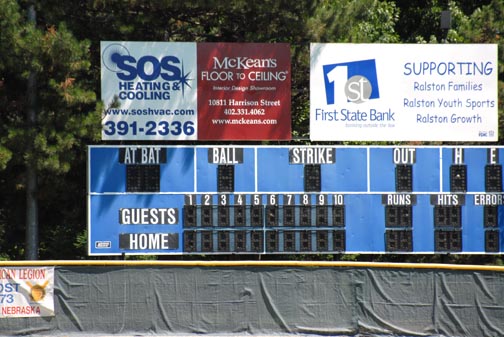 Of course a good field will have a good scoreboard. The one in Ralston is large and easy to read.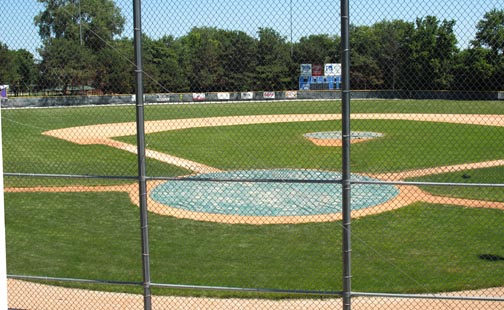 The field itself boasts an excellent grass infield and well maintained outfield. The fences look a little close with the lines measuring 310 feet and the power alleys are at 340 ft.
In addition to this field the park has another well done field which seats a few less but otherwise is in the same excellent shape.
Ralston has good teams to go along with this excellent field. The Ralston Area Baseball Association is a well organized group covering multiple age groups. Their high school team has six state championships as of 2008 and their legion team sponsored by post 373 is a strong contender in the legion ranks every year.
Baseball Fields of Nebraska Home