Nebraska Minor League Baseball
Nebraska State League
Hastings Nebraska 1910-1915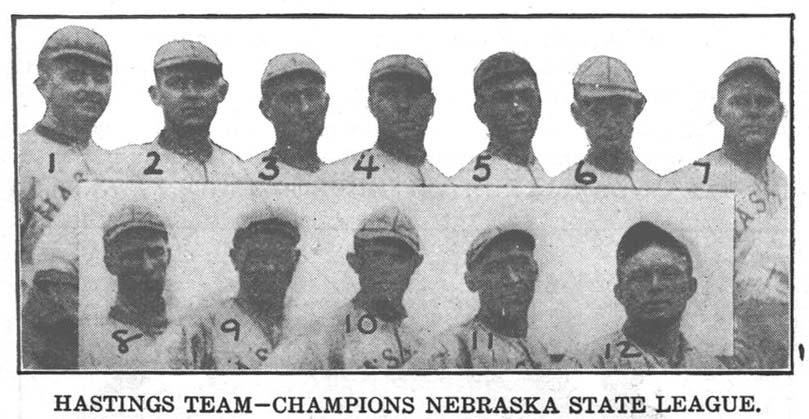 Hastings Third Cities 1912
Hastings was one of the charter members of the Nebraska State League in 1910. The team started with the moniker Brickmakers for 1910 but changed to the "Third Citys" nickname from 1911 through 1913. They were the "Reds" in 1914 and 1915.
In 1910 they were the worst team in the league but by 1912 they improved to be league champions. They were in the hunt in 1913 and 1914 finishing in second and third during those years.
In 1910, Hastings was a town of about 9,000 people and by 1915 the town population was up to 12,000.
&nbsp
Nebraska Minor League Baseball Home